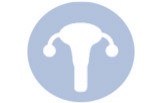 Primary antibodies for immunohistochemistry CE/IVD - Breast and Gynecology
Gynecologic pathology is the medical pathology subspecialty dealing with the study and diagnosis of disease involving the female genital tract, from endocervical adenocarcinomas to ovarian germ cell tumors for example. The five types of gynecologic cancers are ovarian, endometrial/uterine, cervical, vulvar and vaginal cancer. The causes and risk factors of gynecologic cancer vary among the different types. General risk factors include age, family history, and endogenous or exogenous hormonal factors.
Breast cancer is cancer that develops from breast tissue. Signs of breast cancer may include a lump in the breast, a change in breast shape, dimpling of the skin, fluid coming from the nipple, a newly inverted nipple, or a red or scaly patch of skin.