SkillCell

EasyCOV: Covid-19 salivary rapid molecular test
No lab required
SkillCell and Sys2Diag/CNRS leveraged their technological expertise and deployed exceptional resources to develop EasyCOV, a particularly relevant test in the fight against Covid-19 outbreak:
Detection of the virus in saliva, a major vector in the spread of this virus
Easy to use – No lab required
Results within 1 hour
Easy to interpret: color change
EasyCOV is particularly adapted to support efficient reopening strategies.
EasyCOV performance validation study started at Montpellier teaching hospital on April 11th 2020.
Engaged to fight Covid-19 outbreak
In the current context of the global Covid-19 pandemic, SKILLCELL and SYS2DIAG/CNRS transformed their rapid diagnostic tests expertise and know-how to develop EasyCOV, a rapid and easy to use molecular saliva-based screening test for Covid-19. Saliva is a major vector in the spread of Covid-19 virus. Furthermore, as shown in several top-notch scientific studies, saliva allows an efficient detection of the virus in addition of a non-invasive and secured sample collection.
EasyCOV has been clinically validated. It confirmed a highly satisfactory performance in terms of specificity and sensitivity.
Search result : 4 product found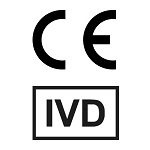 FLS-NL-06
35tests