PhD Student Meeting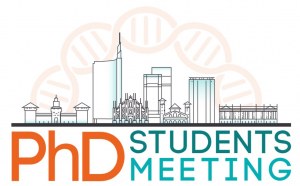 13-14 June 2019 - Mario Negri Institute - Milan
The PhD Meeting Committee invites participation from all PhD students and young researchers at their early-stage career to the Mario Negri Istituto di Ricerche Farmacologiche IRCCS in Milano on the 13th and 14th of June 2019.
The PhD meeting is a scientific event organized each year by PhD students' Representatives from
Istituto Mario Negri,

Istituto Nazionale dei Tumori,

IFOM,

Humanitas Research Hospital.
This year we are pleased to announce the Sixth Edition of the PhD Meeting where we expect an always increasing number of young scientists to discuss their research activities and share knowledge and expertise in a few scientific areas in either the translational or clinical settings. Dedicated sessions will space among:
Immunology (including Immunotherapy and Gastroenterology)
Molecular Medicine (including Nephrology, Regenerative Medicine, Hematology)
Beyond Biology (including Cardiovascular Diseases, Rare diseases, Public Health and Environment)
Cancer Biology (including Molecular Pharmacology, Precision Oncology, Palliative Care)
Neuroscience (including Neuroinflammation and Neurodegeneration, Clinical and Experimental Neurology)
Invited Lecturers and Speakers will attend the meeting for each of the sessions above.