Flow cytometry : Prepare your cells without centrifugation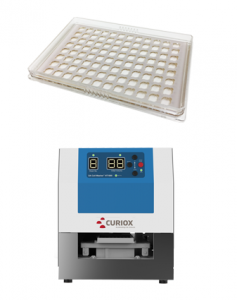 Cell processing technology enabling superior staining and retention of suspension cells using centrifuge-less washing.

DA-Cell plates
are used for cell processing of suspensions cells for
flow cytometry assays
. Each plate has 96 wells designed with two satellites to allow for dual-nozzle laminar flow washing via the
DA-Cell washing station (HT1000)
. Each well has its own nozzles for quick and simultaneous washing of each well. Each well can have volumes up to 70 ul which is equivalent to approximately 5 million cells.
The DA-Cell Platform is a breakthrough innovation device with a uniquely designed wall-less plate that utilizes the same DropArray technology from our original DA-Bead plate while incorporating additional patented features that allow for laminar-flow washing with a 96-well dual nozzle washer. Cells can be gently washed with this novel centrifuge-less process offering significant benefits over the traditional centrifuge method for flow cytometry applications.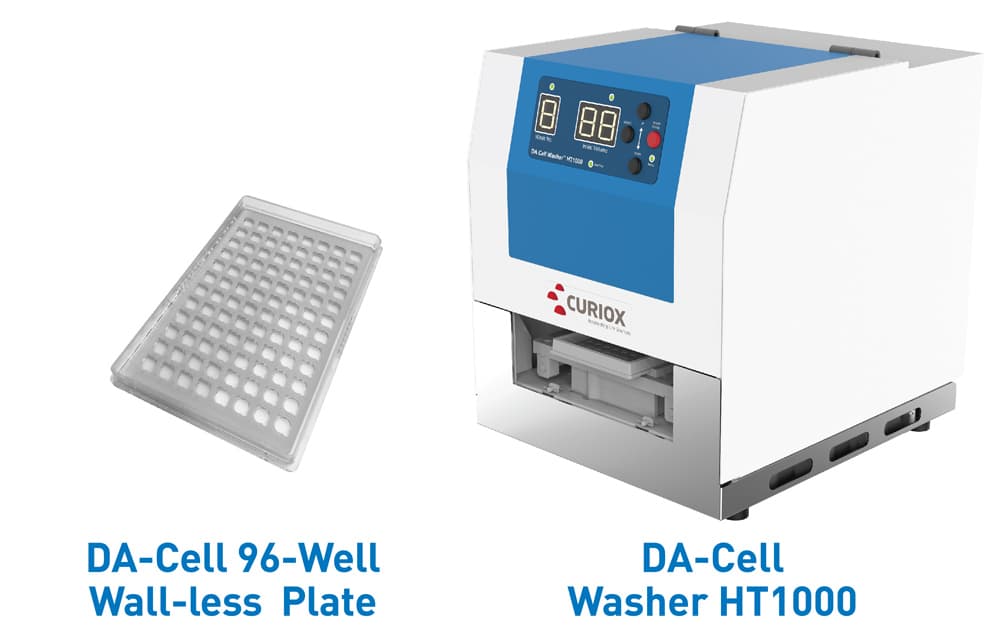 DA-Cell Technology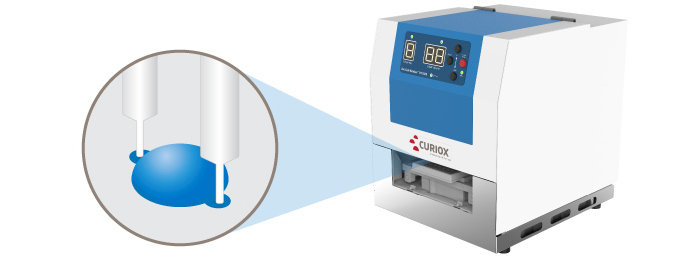 Unique design eliminates need to centrifuge - 2 nozzles per droplet on DA-Cell Plate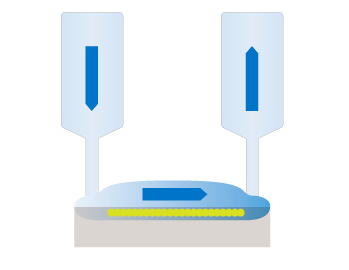 Cell Washing via laminar flow in 2-4 minutes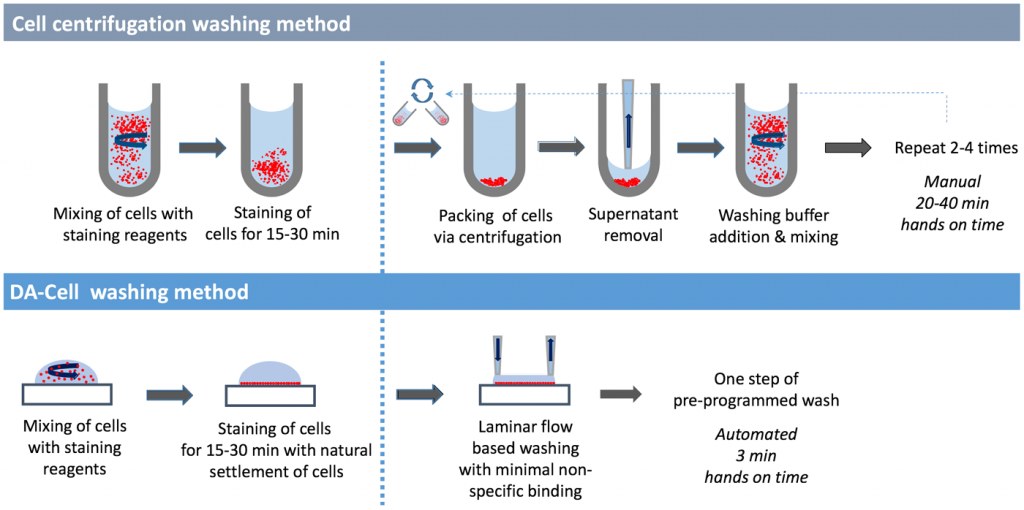 Find all DA-Cell products
HERE
DA-Cell enables >95% cell retention and results in superior data over microtiter plates/centrifugation