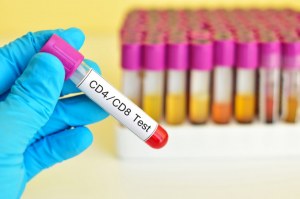 Cytima 2021 - Cytometry, cell and tissue imaging days in Saint-Etienne
Quantitative cell and tissue analysis has progressed considerably thanks to the contribution of recent, high-performance and constantly improving technologies, as well as the evolution of methods and models based on increasingly mathematical approaches. These days are devoted to quantitative cellular and tissue analysis by cytometry and imaging.

For many years, CliniSciences has been a partner of the Saint-Etienne Cytometry Days. This year CYTIMA will celebrate its 20th anniversary, and we are happy to share this moment with the organisers and the participants. So don't hesitate to come and meet us on our stand to talk about our products, our instruments and our contract services. Come and discover for example the
Curiox Biosystems washing station
range.
Our partner
Cytognos
will give a presentation entitled "Primary Immunodeficiency Screening Panel". In this presentation you will learn:
Why is a screening step for the diagnosis of primary immune deficiencies necessary?
How to standardise the methodology proposed by EuroFlow.
Presented in English by:
Alejandra Jimenez Flores PhD, Product Specialist
CYTIMA 2021 will take place on 16 September 2021 in Saint-Etienne.