36th Annual Meeting of the International Society for Heart Research European Section - ISHR 2020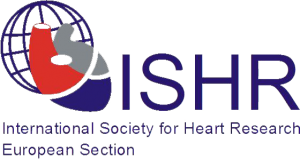 30 June - 3 July 2020 - Molecular Biotechnology Center (MBC) - University of Turin
The 36th meeting of International Society for Heart Research - European Section will be held in Turin at the Molecular Biotechnology Center (MBC) of the University of Turin on 30 June - 3 July 2020, under the patronage of the Italian Society of Cardiovascular Research, ICGEB, JMCC and the City of Turin.
The ISHR meeting represents one of the most important congresses in the field of cardiovascular research. Approximately 300/350 participants from Italy, Europe, Israel and South Africa are expected, as well as the participation of international researchers as speakers (attached is the semi-definitive programme).
During the coming 4 days in Turin, we hope you will enjoy excellent basic and translational research and actively participate in discussions during oral and poster presentations.
We will have 24 parallel scientific sessions, 5 poster sessions and 5 plenary sessions, including the President's Distinguished Award and Ketty Schwartz Award Lectures.
Following the successful experience of Hamburg and Amsterdam, the ECI half-day pre-congress meeting will be organized by and for young investigators.