Illkirch Campus Days (JCI)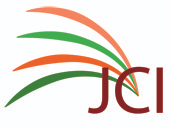 April 20 and 21, 2020 - Faculty of Pharmacy - Illkirch

The Illkirch Campus Days (JCI) is an annual scientific event that brings together scientists from the Illkirch campus. This year they will be held in the Faculty of Pharmacy, and will consist of several parts:
scientific papers by young researchers from the campus, oral presentations or posters. Four prizes are awarded to the best two, oral and poster, and are intended to fund participation in a colloquium or laboratory visit as part of postdoctoral research.
interventions from start-ups and/or platforms, and from suppliers present
plenary lectures on a topical scientific theme followed by a debate.
In 2020, the theme will be "Science and history / Science et histoire", with the following speakers:
Dr. Jeremy Garwood: The language of science, Pr associé Université de Strasbourg Master Sciences et Société and University of Syracuse
Dr. Véronique Pitchon: Arab medicine and pharmacology: from the sources of knowledge to today's medicines, DR CNRS, Strasbourg
Dr. Jean-Michel Claverie : Quand une découverte augmente notre niveau d'ignorance: le cas des virus géants / When a discovery increases our ignorance level: the case of giant viruses, Pr Marseille