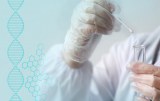 SARS-CoV-2 - Products for diagnosis - Saliva collectors
In the RT-qPCR test to detect CoV-2-SARS, the RNA of the virus (which is RNA virus) is transformed into cDNA for real-time PCR amplification. This test is performed on RNA obtained from various types of patient samples such as blood, plasma, serum as well as sputum and saliva. In order to obtain the best possible results, it is important that the RNA used for the RT-qPCR test is of good quality.
We offer a range of products for the stabilization of RNA in saliva samples. This is a saliva collection device that stabilizes RNA from the time of collection for 2 weeks. The collector is pre-filled and has a simple screw-on funnel for simple dispensing of saliva directly into the non-toxic stabilization buffer. The saliva collection tube clearly indicates the volume of saliva required, after which the funnel is removed and the cap is replaced.
Risultati della ricerca : 18 prodotto(i) trovato(i)
Limita la ricerca :
Plastics

12

Other products

6