Junior Scientists Microbiology Meeting of Marseille (JSM3)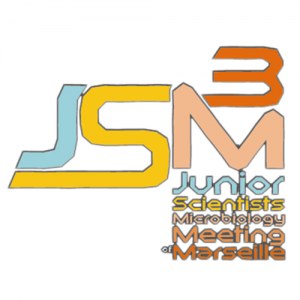 June 4 and 5, 2020 - CNRS Campus Joseph Aiguier - Marseille

The Junior Scientists Microbiology Meeting of Marseille (JSM3) is an association created in 2015 by a group of Ph.D. students of the Aix-Marseille University (AMU) working in research laboratories of the Institut de Microbiologie de la Méditerranée (IMM- Mediterranean Institute of Microbiology) in Marseille, France.
The JSM3 evolved from an unfortunate observation: as phD student from IMM, we noticed that we barely knew the research projects of our colleagues at the same institution. Starting with this discussion, we aim to enhance the exchange between students from different microbiology laboratories, and thus create new scientific collaborations between the different Microbiology research units in Marseille.
To bring together all the microbiology young researchers of Marseille, and to allow Ph.D. students and post-docs candidates to share about microbiology and personal experience, the association is organizing every year a scientific meeting named after the association, the Junior Scientists Microbiology Meeting of Marseille. During three days, all the young researchers of the institute are invited to present their work with a short talk, or a poster presentation, to the microbiology community of Marseille, including researchers, engineers, students and teachers.